Art After Dark is a conceptual event that aims to increase the interest of young Filipino millennials about their native arts and culture.
Majority of young Filipinos are not interested and ill-educated about their own country's arts and culture. As a result, many of the magnificent works of early Filipino artists are either underappreciated or left unknown. Through this conceptual event, participants are being taught how to paint using virtual reality (VR) whilst at the same time getting to know mid-1800s to late 1900s Filipino paintings.
​​​​​​​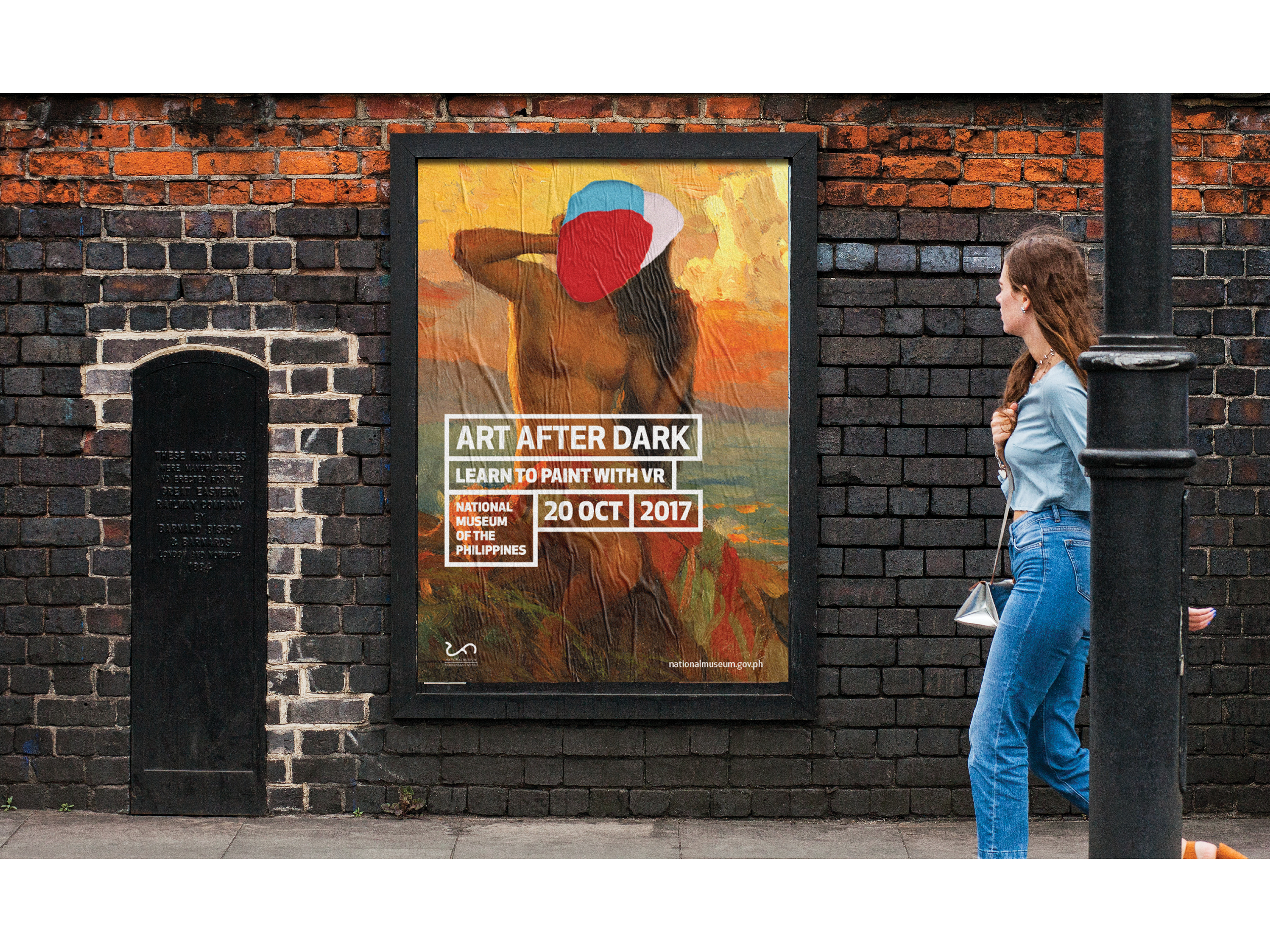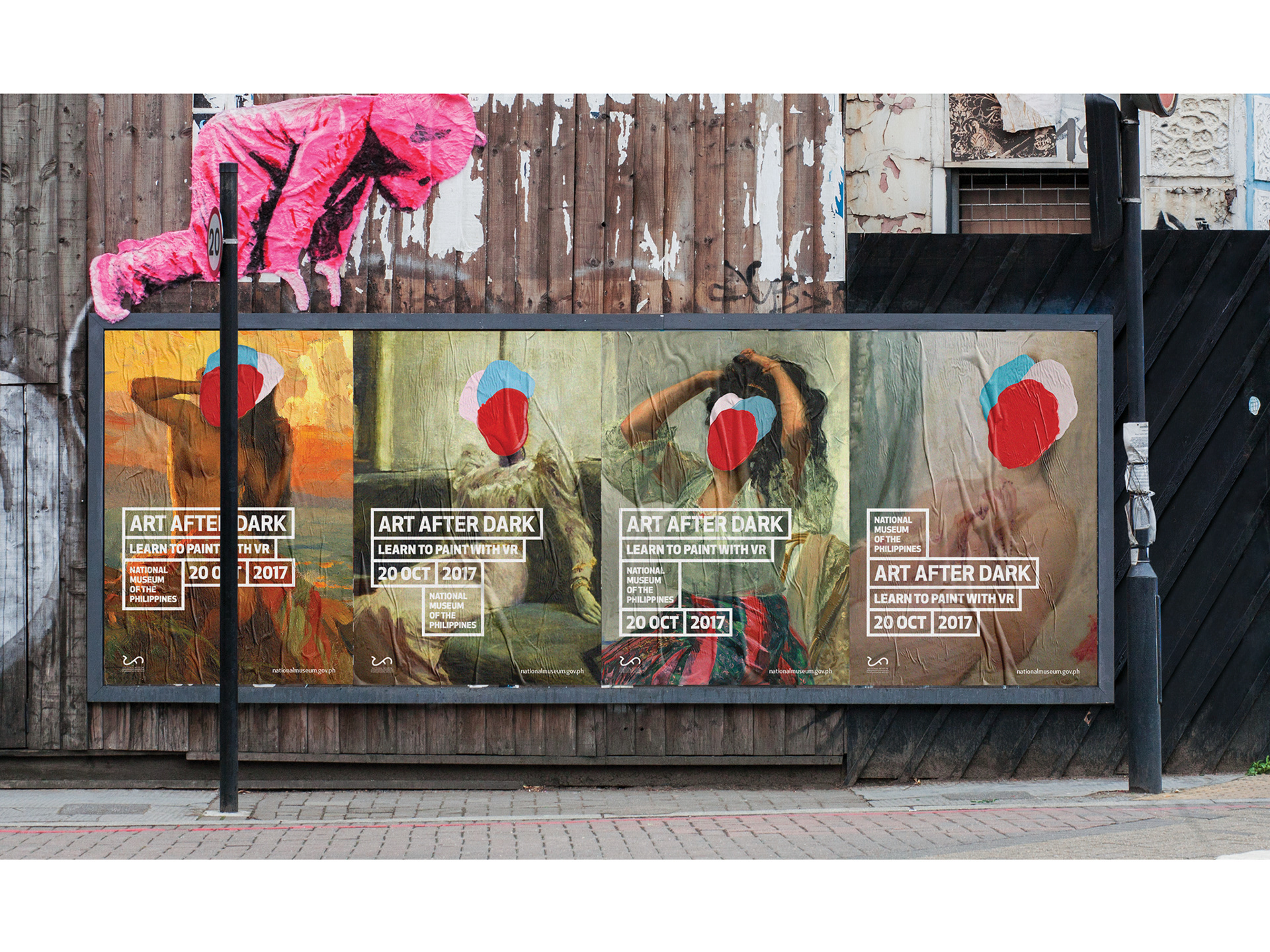 The campaign posters use seminal paintings of leading Filipino artists such as Juan Luna (Philippine National Artist) and Fernando Amorsolo. In this work, I've used real blobs of paint on acetate to achieve the result.
The idea of having paint over paint is a metaphor to the mix of the old and the new but it's also sending a subtle message to the next generation Filipinos - to value our own cultural heritage...